Any other year — than 2019 — is a better year to buy a new vehicle.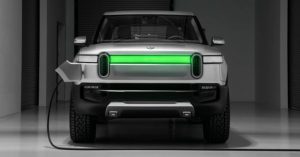 In fact, 2019 may set the record for the worst possible year – EVER – for buying new cars and trucks. Deals on used vehicles are likely to play out at least as badly.
You will lose money on any car you buy in 2019 when it's time to sell. Serious money. Like never before.
Your operating costs while you own it will set a record – and eat up your inspection fees.
And you'll get an instantly obsolete, less safe vehicle for your trouble. (Which are reasons buying in 2019 is a money loser.)
Why?
A new era is here. Call it Generation 2 vehicles.
Autonomous vehicles (AVs), electric vehicles (EVs), and alternative transport (from "ride sharing" services like Uber and Lyft to bike and scooter racks) all are invading the remainder of 20th century transportation.Vehicles are getting like computers. No one needs to say again how fast technology is changing.
Alternative transportation – whether it's Uber or scooter racks or bikes – will mean fewer people, a LOT fewer, will be buying cars by the time you trade in that old obsolete 2019.
Then nobody will want it, any more than you want a typewriter or a record player.
"Intelligent" "autonomous vehicles" (AVs) and electric vehicles (EVs) are moving into the market, and going mainstream. It's happening far faster than most people ever imagined. Much, much faster.
The last, best, and greatest internal combustion (IC) engine has been built already. (We'll know for sure later, but it probably was in the Audi A8.) Internal combustion engines are history. They ll never get any better.
From now on, vehicles with older pure IC engines will be fading fast. In 40 to 60 months, the market for new and used IC vehicles will be people who use Payday Lenders.
The Wall Street Journal's Dan Neil, probably the sharpest car critic around, wrote a Christmas (12/26/18) column that got straight to the point: "I expect the demand for IC powered vehicles will drop to practically zero, equivalent to the current market for flip phones. No one will want them and there will be nowhere to get them fixed; by that time widespread fleet electrification will have cratered traditional dealerships that depend on service dollars to survive."
"Don't agree? Fine, fine. You ago ahead and finance that $70,000 pickup with V8 power for 60 months," Neil wrote. "It'll be a two-ton albatross around your financial neck before it's over. Gasoline could be free and you would still hate it. Better cars are just around the corner."
It's not just that EVs – electric vehicles – that are making such inroads. They will be required in many larger nations, starting in 2020. China is outlawing ICs then.  But out old habits die hard. People think tomorrow will be like yesterday.  They still underestimate how fast EVs will make eat up mainstream market share.
In 2012, the Audi R18 etron quattro became the first electric hybrid to win Europe's classic and brutal 24-hour LeMans race. Electric motors powered the front wheels. This was no "one off," or pure luck. The Audi went on to win LeMans in 2013 and 2014 too. That was half a decade ago.  As usual, yesterday's race technology is the front runner for street vehicles coming next.  That would be now.
Total EVs on the road topped 3 million in 2018, a 50% increase over 2016. In November, the Tesla Model 3 was the best selling small/mid-size luxury sedan in the U.S. Model S Teslas outsold the competing, established Mercedes S Class, BMW 6- and 7- series, plus Audi A8 cars combined.
Meanwhile, AV variations on "autopilot" and "autonomous vehicles" are flooding into the market.  Right now, it's one or two features at a time, just to get people used to them.
Last year's cars featured "lane assist," front end "collision protection" or "auto braking," and "self parking," for example.  It was amazing to let go of the steering wheel and let a 2017 car automatically parallel park itself.  Top end vehicles were loaded with even more systems like that.
The pace of change is faster than anyone can easily keep up with. Companies innovating in AVs have more cash than any businesses ever in history. Google's Waymo, Apple, VW, and GM are local examples.  There's even money cash pour into China's car industry, and the first Chinese imports are due stateside later this year (after two years showing them in the Detroit Auto Show).  Every maker has  been pouring money into AVs for roughly a decade.
After paying down 48 months financing a 2019 vehicle, the "intelligence" of 2023 vehicles will leave 2019s in the dust. People who can afford practically any later model car will buy them, not 2019s. And the number of car buyers will be way down, probably the lowest in our lifetimes.
In 2017, you could still get a new car under a reasonable lease. That protected you from depreciation falling off a cliff. The car maker owned resale price risk. No more. Monthly lease payments have been soaring throughout 2018 as auto makers wake up to the chances they'll be left holding the bag on resale.
There is no place left to avoid the carnage coming in IC vehicles, only EVs and  AVs worth waiting for.
The good news is that there are some great new cars and trucks coming down the road, way sooner than most people expect.  You won't believe the 2020s and 2021s.
Their performance will be better.
Their safety will be unbelievably better. (Last year, 36,000 Americans were killed  in car crashes. Watch that get cut in half by 2025.)
Their operating costs will save you thousands of dollars. (For starters, EV costs already are down to about a penny a mile for the electricity. That's about one-tenth the cost compared to, say, $3.00 a gallon for a car getting 30 mpg.)
So, no new cars today. Not this year. Just keep Ol' Faithful on the road.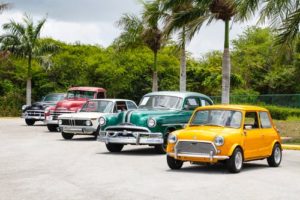 Wait 'til you see what's coming next.
And enjoy.