Ohio's Nov.1 deadline is dead.
For grandfathering, Jan. 10, 2020 will be the deadline for applications.
For new OH licenses, it looks like April 5, 2020 will end up being the date.  It could change, depending on how OH licensing regulations move ahead.
A new "Division Statement on Implementation of Home Inspector Program" was issued by OH just as PLI's last Newsletter was being done.
Many Ohio inspectors took it to cover grandfathering too.  It did not.  The Statement was silent on grandfathering.  You had to have a lawyer read the thing.
What the Statement did do, however, was push back the start-up date for "new home inspectors" to get a license in Ohio.
Ohio "will not enforce the Nov. 1, 2019 licensing deadline for new home inspectors until new administrative rules are in effect," the Statement announced.  The best guess is that those rules are about a half year away.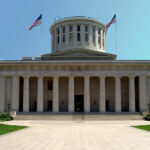 Grandfathered inspectors are another matter.  Practicing home inspectors do not need classes.  Grandfathering requires a license from another state, like Kentucky or Indiana, and other criteria typical criteria.
The delayed licensing startup follows in the footsteps of Kentucky's slow start.  Kentucky figured out that no one could get a new license unless all the regulations were in place.  If a license requires education, then the rules first must to set up the process and approve educational providers.  Evidently, Ohio just had the light go on.
Rules for implementing the program are currently being reviewed by the Common Sense Initiative (CSI).  The The CSI comment period has expired already.  The next step is filing with Joint Committee on Agency Rule Review (JCARR).  Ohio says that will happen "shortly."
Once the rules are effective, it will take time to establish and credential educational programs necessary for new license applicants. The Rules as filed may be viewed at: https://www.com.ohio.gov/ProposedRules.aspx.
Individuals conducting Ohio homes inspections for compensation must have an Ohio home inspector license by April 5, 2020, Ohio now says.  The Division will be publishing soon another publication announcing this specific date.
"Additionally, the Division will not pursue investigations and the Board will not take disciplinary action for noncompliance with the licensing provision found in O.R.C. 4764.02 until administrative rules are in effect," the Statement went on to say.
"Moreover, the Division will not pursue action regarding real estate licensees who do not comply with O.R.C. 4735.22 until administrative rules for home inspectors have become effective and the licensing aspect is fully operational. We estimate this date to be April, 2020," the Statement added.
Ohio's special grandfather application is online at:
https://www.com.ohio.gov/documents/real_HIGFLicenseApplication.pdf.
  PLI will keep you posted, as always.